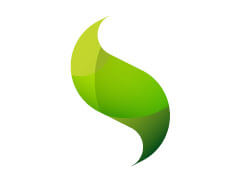 I'm not quite ready to turn the page on 2016, but it's that time of year when I start thinking about what's in store for 2017. When it comes to web technology, I've been doing pretty well with my predictions so far – and I attribute 100 percent of my success to the fact that I've spent a large amount of time on the road this year talking to our customers all over the globe and reading the feedback that you've shared with us in the blogs and forums. Keep the feedback coming!
Back in 2015, I predicted that in 2016 the explosion of data would drastically transform the technology landscape, requiring organizations to visualize all incoming data from IoT devices for rapid decision making and insight into competitiveness and viability. And, that web application developers would rule the world. It turns out I was right. You can see for yourself in our report, The State of the Modern Web, which is based on a global study of more than 1,100 development professionals recently conducted by Dimensional Research.
I believe that data will remain a key growth area in the coming year and that web application developers will continue to rule the world.
1. In 2017, we will produce more data than ever before, creating new challenges around consuming that data to make strategic and tactical decisions.
More data was created in the last two years than the previous 5,000 years of humanity. In 2017, we will create even more data in one year alone. The type of data created is expanding rapidly across a wide range of industries: biotech, energy, IoT, healthcare, automotive, space and deep sea explorations, cybersecurity, social media, telecom, consumer electronics, manufacturing, gaming and entertainment – the list goes on. Yet, recent research has found that less than 0.5 percent of that data is actually being analyzed for operational decision making.
The focus in software development will be getting your hands around all that data and being able to use it either strategically to make important long-term decisions, or in real-time to make operational decisions – as there is no value to the data being created if you can't use it. In order to get ahead and stay ahead of the competition, it will be critical for organizations to be able to visualize and analyze the data for better decision making. Check out this article by Dan Gallo, Using Ext JS to Visualize and Interact with IoT Data, about how developers can leverage the power of D3 and IoT devices to build a great looking dashboard using Ext JS.
2. The desktop isn't dead – and it's here to stay.
Many people predicted that paper would be obsolete by now. It's not. The same is true for the desktop. In fact, the desktop will be around for another 30+ years. While mobile and tablets will remain important to our everyday lives and simple business processes, people simply do not want to view and analyze data on a small screen.
According to the previously mentioned report, 80 percent of development professionals believe desktop applications are "absolutely essential" to their business operations. Additionally, the survey found that 81 percent of desktop applications are maintained for more than three years, compared to just 55 percent of smartphone applications. These research results confirm that the desktop is far from dead. The desktop remains the most critical platform for business applications due in part to the massive explosion in the complexity and volume of data, which is driving increased demand for data visualization techniques as users seek to make more informed strategic and operational decisions.
3. Competition between enterprises and small businesses/startups will heat up.
The number of startups and small software companies that are building more flexible, more graphic, and more intuitive applications will increase; they will replace legacy ERP, CRM, and Supply Chain Management (SCM) systems that are offered by large enterprises. To stay competitive, large software providers such as Oracle, SAP, Microsoft, and Salesforce will need to be much more agile in building flexible, easy-to-use business-critical applications and platforms. We'll see enterprises adopt a much more open-minded view toward partnerships and change how those partnerships are defined in this digital economy. We'll also see enterprises continue to acquire innovative startups to give themselves a competitive boost.
4. CEOs will become more generalists, than specialists, and every company will need a CTO.
As we move deeper and deeper into the Digital Age and technology becomes more prevalent in all industries, CEOs will become more generalists who are focused on building the right teams to succeed, rather than being an expert in every topic. Every company in every industry, from agriculture, mining, and manufacturing to logistics, financial services, and healthcare, will become a technology company. Additionally, every technology company will need a CTO who has a deep understanding of the company's technological infrastructure, software development, and support needs.
5. Software developers will continue to rule the digital world.
While developing and building relationships with customers over the last year, I've learned that the number one challenge for many executives is finding quality software developers. Today, we live and work in a world where there continues to be massive growth in technological advances and an explosion of technical choices. In this world, developers rule – specifically, software developers wielding web technology skills and tools that turn ideas into amazing applications that drive operations and businesses around the planet.
According to the Dimensional Research survey, 76 percent of organizations plan to increase investment in web technologies in 2017. Hiring and retaining quality developer talent will become even more critical as organizations feel the increasing pressure to deliver sophisticated, complex, and long-lasting applications quickly, while still providing high quality, long-lived products. That's why we're working on a number of initiatives to help enable more developers to build sophisticated web applications with Ext JS and for organizations to be able to find the talent they need through programs including SenchaDevs.
I'm looking forward to an exciting 2017 in the world of web technology.