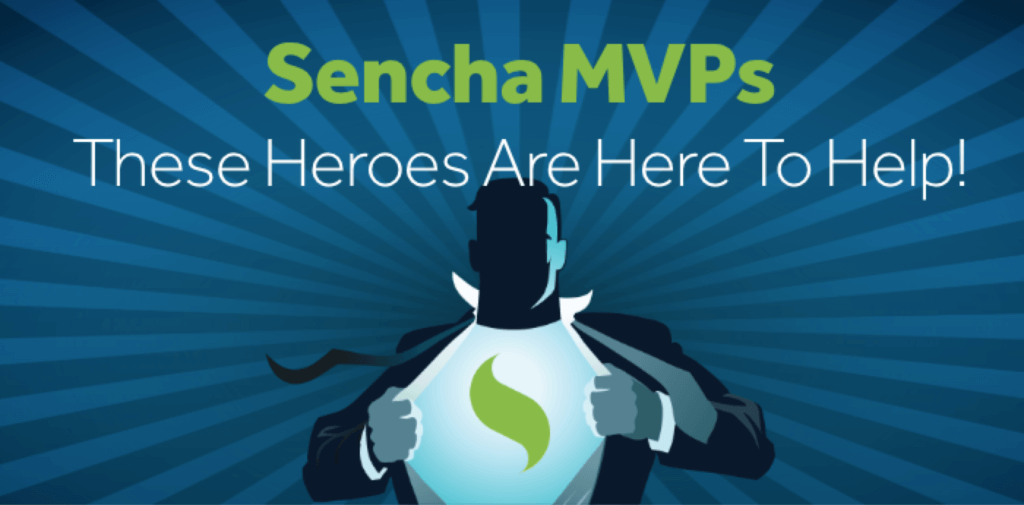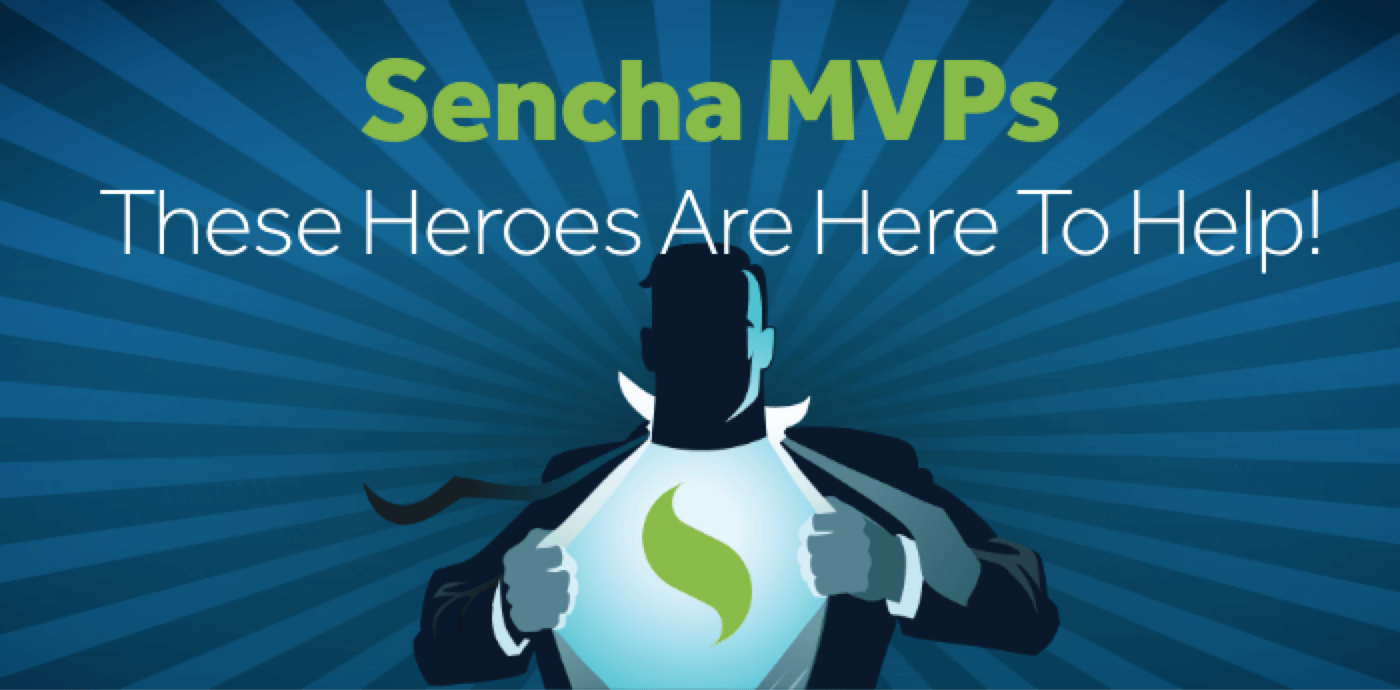 Did you see the amazing list of Sencha MVPs in our MVP directory? These are the best of the best in the Sencha world, and they are always sharing their knowledge and passion with the rest of the community. You are sure to run into them in the Sencha Forums, read their books or blogs, see them on social media, use their code on GitHub, or run into them elsewhere in our vast Sencha developer community.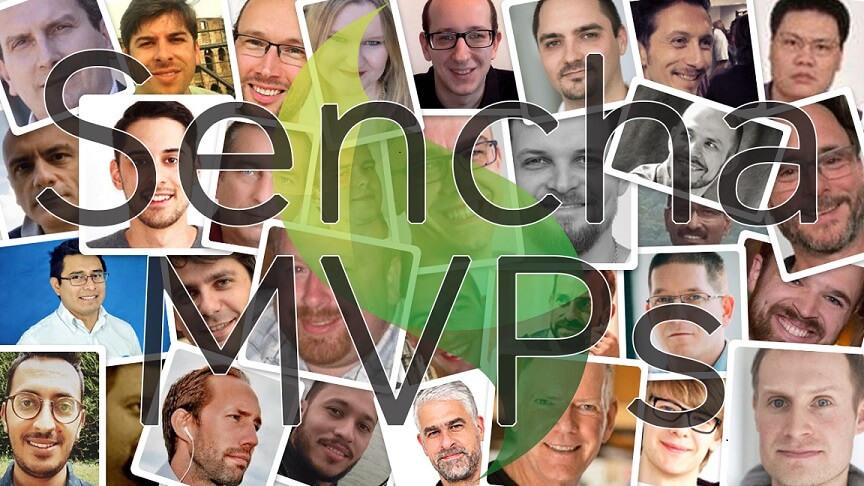 MVPs evangelize Sencha products through user groups, conferences, webinars, articles, newsgroups, blogs and social media. MVPs also help Sencha shape its product roadmap by suggesting innovative solutions or developing components that make the ecosystem more successful.
In exchange for their support, Sencha MVPs receive the following:
Free license to all generally available Sencha products
Listing in the MVP directory that highlights their technical expertise
Early access to Sencha product betas
Direct access to product management and internal engineers
Confidential product and technology briefings
Marketing materials, internal demos and sales toolkits
Access to private MVP forums
"We rely on our partner and developer ecosystem as an integral part of the Sencha family to ensure the continued success of Ext JS," said Robert Warmack, Director at Sencha. "By engaging and rewarding Sencha's most trusted advocates, our MVP programs will go a long way toward increasing adoption and evolving our products and frameworks to serve global customers better."
To learn more about the MVP program or to sign up, contact Sencha at mvp@sencha.com.