One of the more popular JavaScript technologies in use by professional developers is Angular, an open source front-end web framework, created and maintained by Google.
You've likely chosen Angular for performance for data-intensive and responsive applications that look like native desktop applications. You can use Angular on mobile platforms, giving you a great deal of flexibility and largely eliminating the need to code native Android Java or Apple iOS Objective-C or Swift programs (a good thing, since those can be difficult to learn). Now it's time to figure out how to design your application, and you certainly don't want to reinvent the wheel.
This is where ExtAngular fits in, providing 115+ pre-built UI components that you can quickly and easily integrate with your Angular applications. ExtAngular can help development teams and organizations get their applications to market faster by reducing development time and so much more. Download the whitepaper to learn more.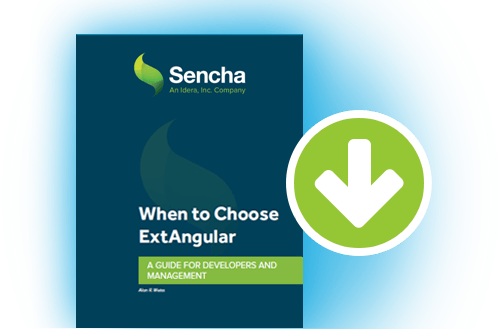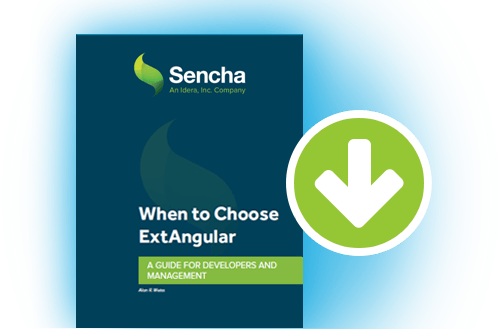 Complete the form and provide a valid email address to download whitepaper
All fields required
By registering, you confirm that you agree to the processing of your personal data by Sencha Inc as described in the
Privacy Statement.
Sencha is part of the Idera group and may share your information with its parent company Idera, Inc., and its affiliates. For further details on how your data is used, stored, and shared, please review our
Privacy Statement.