What exactly is a resilient business? To some extent, we've all demonstrated our toughness: we've survived a huge disruption in business operations while numerous others haven't.
Many enterprises' crisis management methods were put to the test in 2020. They've had to make fundamental, disruptive, and quick changes to their operations, working processes, and consumer interactions. The epidemic whittled down years and months of corporate resilience planning into weeks, if not days.
While the pandemic's economic effect has put business continuity, resilience, and security to the test throughout the world, there is always more that can—and should—be done.
In this whitepaper, we'll discuss what business resilience looks like in today's environment and give you some tips on how to make your company more robust.
Why Resilience Is Important for Enterprises
The Challenge of Measuring and Managing Resilience in Enterprises

Building Resilient Enterprises
The Benefits of Resilience for Enterprises

How to Become a More Resilient Enterprise
JavaScript Frameworks' Assistance in Achieving Resilience
How to Select the Best Enterprise JavaScript Framework for Your Business to Become More Resilient
Why Top Enterprises Adopt Ext JS to Become More Resilient
Conclusion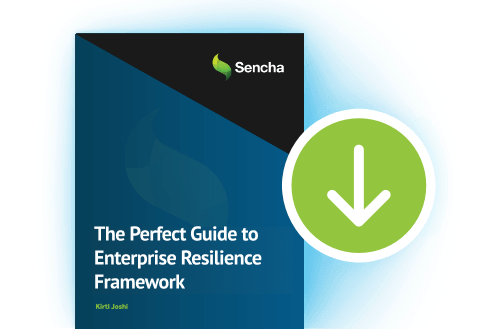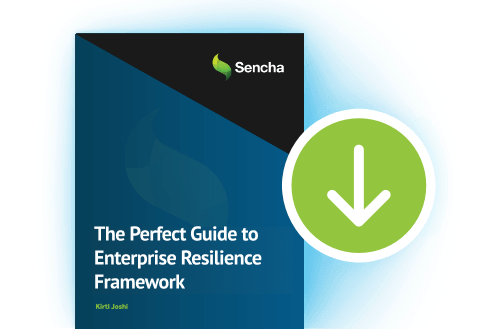 Complete the form and provide a valid email address to download whitepaper
All fields required
By registering, you confirm that you agree to the processing of your personal data by Sencha Inc as described in the
Privacy Statement.
Sencha is part of the Idera group and may share your information with its parent company Idera, Inc., and its affiliates. For further details on how your data is used, stored, and shared, please review our
Privacy Statement.