Every business has its own tools to help with internal procedures. As companies grow, IT teams encounter increasing complexity in user expectations, which frequently exceed the capabilities of consumer software. IT leaders across the world are focusing on tailored solutions to better meet the demands of their companies.
In this guide, we will examine the critical factors to consider when choosing a development framework for your enterprise applications. You will also discover the key challenges of using open-source software and why proprietary licenses present a better alternative to open-source JavaScript frameworks.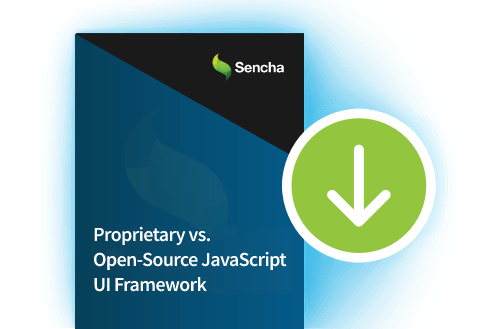 Complete the form and provide a valid email address to download whitepaper
All fields required
By registering, you confirm that you agree to the processing of your personal data by Sencha Inc as described in the
Privacy Statement.
Sencha is part of the Idera group and may share your information with its parent company Idera, Inc., and its affiliates. For further details on how your data is used, stored, and shared, please review our
Privacy Statement.