The Sencha EMEA team hosted SenchaCon 2017 Roadshow events last month across Europe in Amsterdam, Zurich, Milan, and Madrid. I was honored to participate and really enjoyed meeting many of our customers and partners, and talking to them about their needs and ideas for Sencha products.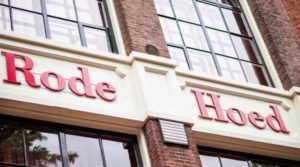 The team included Art Landro, Danny McLaughlin, Ellen Fischer, Nadège Vallois, Olga Petrova, and myself. There were close to 200 attendees across the four cities, and we had a great 2 weeks talking about the plans we have for the future, including what's coming in Ext JS 6.5.
We also talked about what customers should expect with Ext JS 7 – where we will introduce a parallel path to our existing tooling and syntax, a new toolkit based on node.js, and updated syntax that will implement the new ECMAScript 2015-2017 standards.
We had a lot of great feedback and discussions during the roadshow, and we wanted to share it with you.
Interest is very high on what we're doing in Ext JS 6.5 and the modern toolkit 'parity'
We discussed in some detail what new features will be in the upcoming Ext JS 6.5 release, and customers were very excited about the fact that this release will bring the Modern Toolkit components to feature and functional parity (actually deeper functionality for some features) with the Classic Toolkit components. However, there are two areas that the Modern Toolkit will not support: one is 'classic' or legacy browsers (Internet Explorer 10 and below) and the other is ARIA (accessibility) support. What this means is, if you no longer need to support these 'classic' browsers or you don't need ARIA functionality in your application, then you can build your entire application for deployment to any device (including mobile, tablet and YES desktop) using the modern toolkit. There was a lot of positive conversation in every city about the possibility of building a universal application only using the Modern Toolkit.
Many wanted to hear the details of our upcoming toolchain in Ext JS 7
One of the topics in the SenchaCon roadshow was discussing how Sencha will be taking advantage of all of the recent tools available in the JavaScript ecosystem – things like npm, webpack, babel and node.js. There was a lot of interest in understanding how this tooling would work. We also had a lot of good discussions around the fact that we will be keeping (and enhancing) our Sencha Cmd tool as well, so customers can move to the new environment if desired, but also still be supported if they are not ready.
Great presentation and discussions on Sencha Test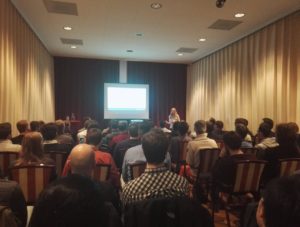 Olga did a great job discussing benefits of Sencha Test and giving examples of how Test would be used by developers and QA engineers. We quickly realized in Amsterdam (our first city) that we needed to adjust the schedule to allow for more time for our Sencha Test sessions. Attendees wanted to discuss how Test can live in the complete lifecycle of their continuous integration environment, and how Test could provide for additional features like code coverage reporting and integration with third-party browser and device farms. We also had many great questions and wonderful ideas on how we could include Test in more of the Sencha products and documentation.
There are really cool applications being built by our customers!
I'm always amazed when I talk to customers about the really cool applications that they're building with Ext JS, and this trip did not disappoint. We had several customers show the applications they've created with Ext JS. One mobile application was built to assist legal immigrants or temporary workers looking for jobs in the Netherlands with things like housing, transportation, and job schedules. Another application supported dairy producers in Switzerland, capturing milk production data and quality test results for dairy products including the world-famous Emmental cheese. There were many other applications I heard about when talking to customers at the events. It was great to see all of the wonderful applications built with Ext JS.
Overall, it was a wonderful two weeks in Europe. I was really energized by getting to meet new customers and partners, and to discuss what's coming with the Sencha tools and Ext JS framework. And, as an added bonus, I got to see parts of Europe that I have never been to before.
Feel free to ask questions in the comments section. I'm happy to discuss any of these topics with you. I'm also looking forward to meeting more of our customers at the next Sencha event.