We had a busy September events schedule, and we'll be on the road again soon. We value meeting our community members through these conferences and meetups. We hope you will be able to attend one (or more) upcoming events to meet the Sencha team and learn more about our HTML5 app development platform.
If you're hosting or planning a meetup in your area, please let us know how we can help: info@sencha.com.
Our November industry events include:
QCon in San Francisco, CA
November 7–9


Come meet the Sencha team at QConSF at Booth 6. We looking forward to seeing you there. More Info
Building Mobile HTML5 Apps in Hours, Not Days
Aditya Bansod, VP of Marketing
Thursday, November 8 at 1:40 PM
Executive Office Hours
Aditya Bansod, VP of Product Marketing
Thursday, November 8 from 12:30 PM to 1:30 PM
Thursday November 8 from 2:30 PM to 3:00 PM
---
Web Unleashed in Boston, MA
November 8–9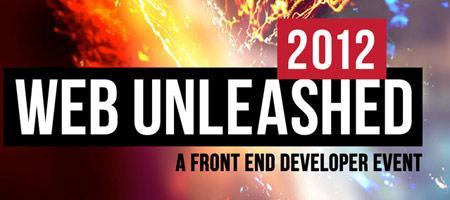 At FITC's Web Unleashed our Solutions Engineer, Art Kay, will be hosting two sessions. Bring your laptop and be ready to code.
Thursday, November 8 at 9:00 AM
Workshop: Hello World! Using the Sencha Platform to Build Hybrid Mobile Apps.
Friday, November 9 at 11:30 AM
Hello Sencha: HTML5 Applications.
Need a pass to Web Unleashed? We will be raffling off 4 Events Passes (a $129 value) which will give you full conference access. More info
---
Gartner AADI in Las Vegas, NV
November 27–29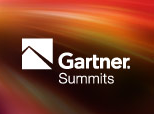 At Gartner AADI Aditya Bansod, VP of Product Marketing, is presenting, "Using Standards Based Web Technologies to Tame BYOD."
Executive Office Hours
Ted Driscoll, VP of Sales
Tuesday, November 27 from 12:15 PM to 2:15 PM
Tuesday, November 27 from 5:45 PM to 7:45 PM
Aditya Bansod, VP of Product of Marketing
Wednesday, November 28 from 12:00 PM to 2:00 PM
Our Sencha Executive team would love to meet you at this event. To set up an appointment for a personalized custom demonstration, contact us. We look forward to seeing you there. More Info
---
EMEA Meetups
All the London meetups will feature Mats Bryntse, the creator of Ext Gannt, Ext Scheduler and the Siesta JavaScript unit testing. He will be joined by Daniel Gallo, Sales Engineer from Sencha in a 3 night series to showcase some of his tools and demos he has been working on including Touch-base versions of some of his Ext JS apps. Topics that will be covered include, but are not limited to, testing your Sencha Touch apps with Siesta and developing a Sencha Touch scheduler component.
London—Sencha Touch Meetup
November 5
Sign up now
Bath—Sencha Meetup
November 6
Sign up now
Manchester—Sencha Touch Meetup
November 7
Sign up now